Complete the look of your home by incorporating a personalized address stone. An address stone is a necessary component of any home and Schut's has many different types, colours and sizes for you to select from.
Limestone Address Stones
This type of address stone creates a natural appearance that will perfectly compliment your home. Simply let us know what you want your address stone to say and we will have it engraved for you.
Options include:
Rectangle/square: 12x24, 10x10, 10x24
Keystone: 12" or 10"
Colour: Natural grey, black
For more style and sizing options download the Limestone Address Stone brochures: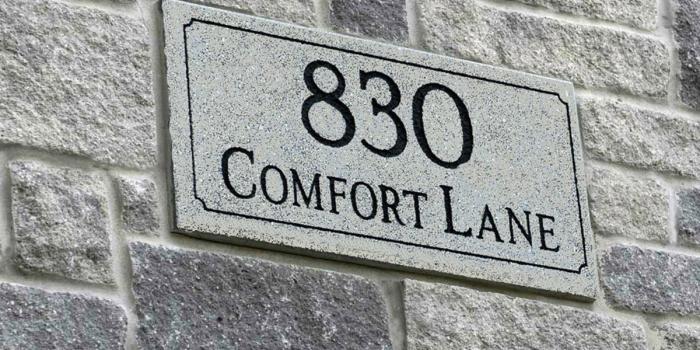 Sample Limestone Address Stones
Granite Address Stones
Granite is a beautiful option for your address stone and is available in multiple colours and sizes. Select the style the best suits you and we will have it engraved.
Options include:
Colours: brown, grey, black
Accent colours (on black only): white, gold or both
For sizing download the Granite Brochure: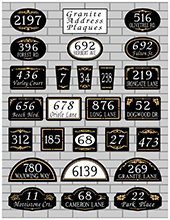 (pdf 167kb)
For exact measurements contact us.
Sample Granite Address Stones