Details make the difference. Adding sill banding into your project will provide you with a more refined and finished look. Our extensive selection of sill products are ideal for a variety of design and structural applications. Sills are suitable for incorporating into your windows, doors, house banding, pillars and stone fireplaces. For banding around your home and pillars consider using our Natural Limestone Sills in either the 2¼" or 4" thicknesses. We also offer Veneer Sills which may be more suitable for stone fireplace or feature wall applications. If you require a large sill plate for a wall or step coping we have Jumbo Sills which will provide a beautiful natural finish.
Natural Limestone Sills
Natural Rock Faced Limestone Sills offer great appeal combined with excellent physical properties. Thanks to their natural composition Limestone Sills have a high degree of matchability which makes them suitable for virtually any project. Our Standard, Thick and Veneer Limestone Sills come standard with a drip edge which will help draw moisture away and reduce the chance for water damage. These sills are also available in a wide selection of different sizes.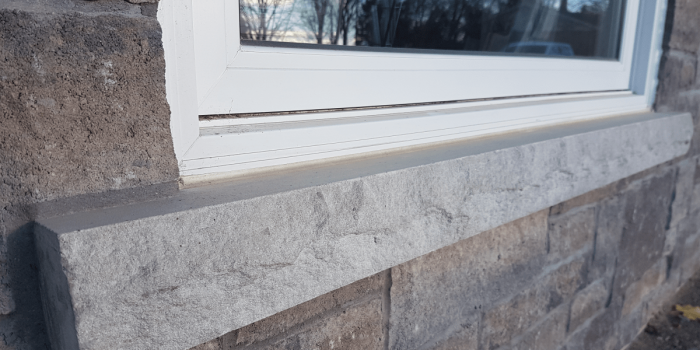 Available Profiles
Standard: 2¼" high x 6" deep

Available in various lengths from 32" to 120"

Thick: 4" high x 6" deep

Available in 48", 72", and 96" lengths

Jumbo: 2.25" high x 96" long

Availlable in pre-cut depths of 8", 10", 12", 16", 20", and 24"
Arriscraft C306 Building Sill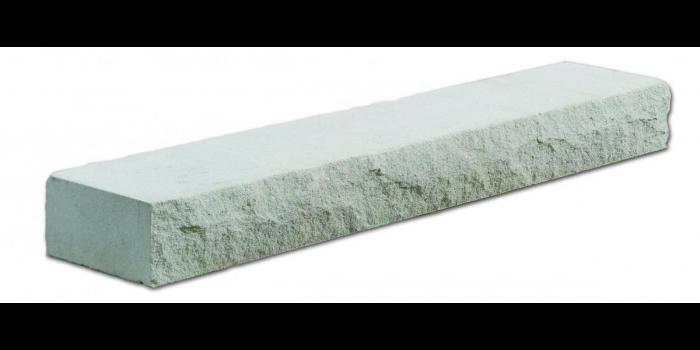 Available Profiles
3" high x 6" deep x 32" long
Veneer Sills
Our Veneer Sills are engineered to be used in applications where a standard 6" deep sill may be too big. These sills go back 3" and are a popular choice for stone fireplaces and feature walls. They are also often used for the banding around homes and pillars due to their aesthetic appeal.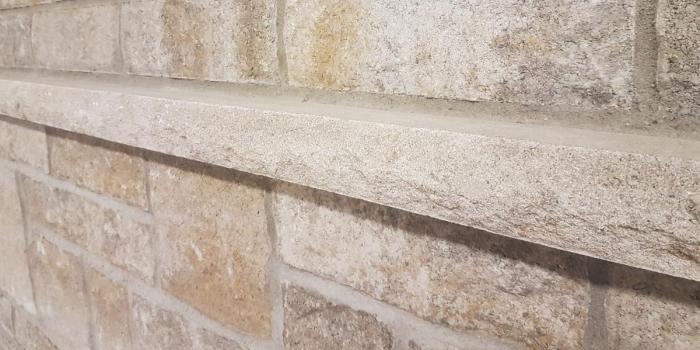 Available Profiles
Natural Limestone Veneer Sill: 2¼" high x 3" deep x 48" long
Watertable Sills: 3" high x 3" deep x 23½" long

Grey, Taupe, Tan, and Fogg