Natural Stone Steps: Real Stone Cut From Ontario Quarries
Enhance your outdoor space with the beauty of natural stone steps. Our natural stone steps are quarried from across Ontario to provide our customers with many unique options.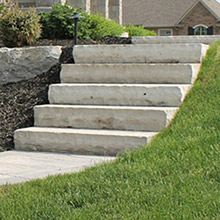 These steps are given a torch finish to create a unique and natural look.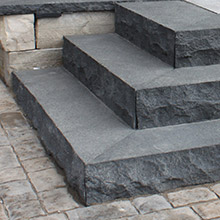 Limestone steps are saw cut and chiselled which creates a very refined and natural appearance.