Natural Stone: Timeless Beauty
Create a lasting impression by incorporating the timeless beauty of natural stone into your landscape project. We supply natural stone that is quarried from all across Ontario in order to provide our customers with many unique options.... If you're looking to build a walkway or patio consider using our random or square cut flagstone products. Excellent retaining walls and decorative accents can be created using Armour Stone. Using natural stone will allow you to design a distinct project that will stand the test of time.
Random flagstone's appeal comes from its natural colour ranges and irregular sizes that create very unique patios and walkways.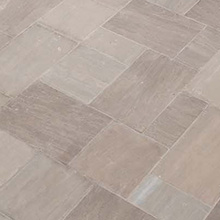 With its refined edges and beautiful natural colour ranges, Square cut flagstone is able to enhance any outdoor space.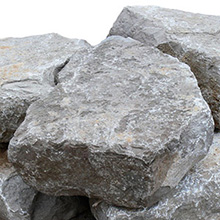 Armour Stone is a natural quarry stone, chosen for its structural integrity and aesthetic appeal.